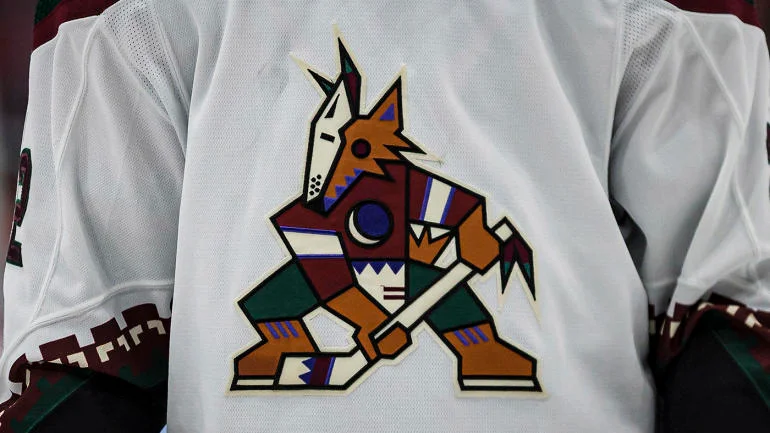 The Coyotes' future in Arizona remains unclear. The team's hopes to build a new arena in Tempe fell through on Tuesday night when the plan was rejected by voters. As a result, the franchise's chances of staying in Arizona "will be evaluated by our owners and the National Hockey League" over the next couple of weeks.
The new arena was set to be included as part of a new $2.1 billion entertainment district in Tempe, with at least $1.9 billion of the project slated to be privately funded. But voters had to vote in favor of Propositions 301, 302 and 303 on a special election ballot that was mailed out in April and included in-person voting on Tuesday.
If passed, it would've meant that voters accepted that both the funds be spent and the land be used for the new entertainment district. Unofficial results from Tuesday night showed between 56% and 57% of voting "no" on the three propositions, according to CBS' local Arizona affiliate AZFamily.com.
"We are very disappointed Tempe voters did not approve Propositions 301, 302, and 303," the Coyotes said in a statement. "As Tempe Mayor Corey Woods said, it was the best sports deal in Arizona history. The Coyotes wish to thank everyone who supported our efforts and voted yes."
League commissioner Gary Bettman added that he was "terribly disappointed by the results of the public referenda regarding the Coyotes' arena project in Tempe" in a statement.
Specifically, the Coyotes wanted to build a new 16,000-seat arena and entertainment district at the west end of Tempe Town Lake. The plot of land the arena would've sat on is nearly 46 acres and located two miles from Phoenix Sky Harbor Airport. In November 2022, the Tempe City Council unanimously approved the plans.
The Coyotes lost their home in Glendale — at what was then called Gila River Arena but now goes by Desert Diamond Arena — at the end of the 2021-22 NHL season. They had called that arena home for 18 years. The franchise then relocated to the 5,000-seat Mullett Arena on the campus of Arizona State University, sharing the arena with the school's men's hockey team.
The Coyotes are scheduled to call Mullett Arena home for the next two seasons with an option for a fourth year. The 2022-23 season marked the first for the Coyotes at Mullett Arena.
The franchise originally began playing in Phoenix after relocating from Winnipeg in 1996. With the Tempe plan rejected, the Coyotes' days in Arizona may be numbered.