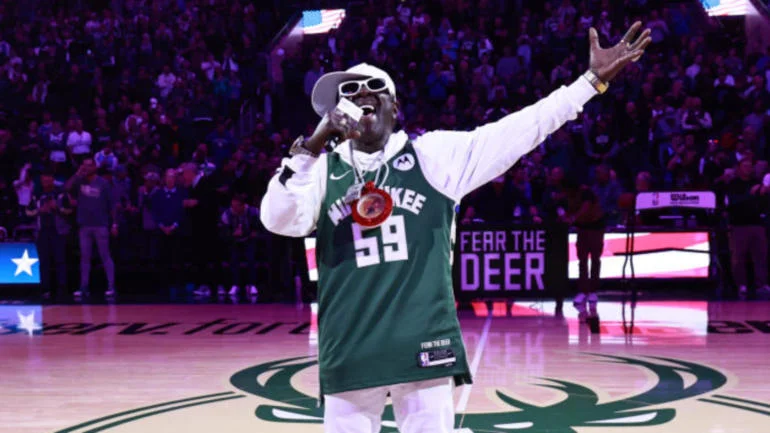 Flavor Flav may not be the first person fans would expect to perform the national anthem at a sporting event. However, he did exactly that prior to Sunday's game between the Atlanta Hawks and Milwaukee Bucks.
Decked out with a No. 59 Bucks jersey and a red chain, the Public Enemy rapper sang a unique rendition of "The Star-Spangled Banner" at Fiserv Forum.
YEAH BOY.
S/O @FlavorFlav for the flavorful anthem! pic.twitter.com/O1UT9sYTZG
— Milwaukee Bucks (@Bucks) October 29, 2023
The rapper received a small round of applause from the crowd as he winded down the national anthem, while several Bucks players held back laughter. In typical Flavor Flav fashion, he put his own spin on the national anthem by repeating the final verse three times before wrapping up.
He did receive a standing ovation from the crowd.
Flavor Flav commented on his performance on X, stating that performing "The Star-Spangled Banner" was a "long time bucket list item" for him.
"I can't live my life worried about what people might say about me," the rapper added. "I won't let that stop me from trying new things and doing things I wanna do. Some people might not like that. But a sure failure is you stop trying."